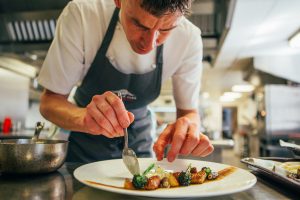 The Lucknam Park team are delighted to announce that Executive Chef, Hywel Jones, has retained a Michelin Star for the 15th consecutive year.
The complete list of Michelin star restaurants are listed in The Michelin Guide 2020; still considered one of the most important guides to eating out.
Restaurant Hywel Jones offers guests a choice from either the a la carte or the spectacular tasting menus.
For more restaurant information or to see our sample menus, please click here.