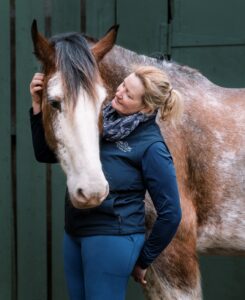 Take some time out for yourself and join us for a Reconnect Day Retreat programme at Lucknam Park, exclusively available on Wednesdays. This programme offers innovative experiences such as Equine Connect, Hatha Yoga and full use of the spa, allowing you to focus on both your physical and mental wellbeing.
Wednesday's schedule kickstarts with Lucknam Park's unique and extraordinary Equine Connect experience. Equine Connect allows guests to learn about horses' natural instincts and methods of communication. By understanding how horses learn through pressure and release of pressure, guests will connect and communicate through their own body language, which in turn will help them confront and conquer their fears. Horses mirror human emotion thus by learning to control horses, guests can learn to control their own feelings and reach a state of mindfulness.
Mindfulness continues to theme the day with a meditation practice after lunch, followed by an expert led yoga session. In the afternoon, guests are invited to relax in the spa.
Reconnect Day Retreat starts from £295.00. Applicable on Wednesday 11th May, 15th June and 13th July.